Happy N Ranch consists of 103 acres with state of art equine facilities designed for maximum health and safety of our horses. The pastures range in size from 1 to 4 acres and are seeded with a blend of 4 types of grass seeds. The pastures are permanent and stay green year round. All stalls have corrals, making them "in & outs". The stall/corral total measurement is 12' x 28'. The flooring in the stalls is cement with drains in the center all covered with rubber mats, allowing us to maintain a high degree of cleanliness and dryness. The corrals attached to the stalls are made with heavy gauge 1 7/8ths galvanized steel and are classified as "stud panels", maximizing safety between the horses. The outdoor corrals are also constructed of heavy gauge galvanized steel (stud panels), measure 12' x 24'or 24' x 24' and have shelters. There are tie posts and hitch rails at every pasture so the horses do not have to be taken too far away from their friends when the farrier or vet comes by, thus minimizing their stress. We emphasize a quiet daily routine for all of our guests.
Happy N River Ranch consists of 63 irrigated acres that is fenced and cross fenced, large paddock areas and shelters. The pastures range in size from 4 to 8 acres each. Currently we are developing this ranch into an equestrian center and expanding our retirement and lay up options. It is located at 750 East Hwy 246, Solvang, and is kitty corner to Happy N Ranch via the Santa Ynez River.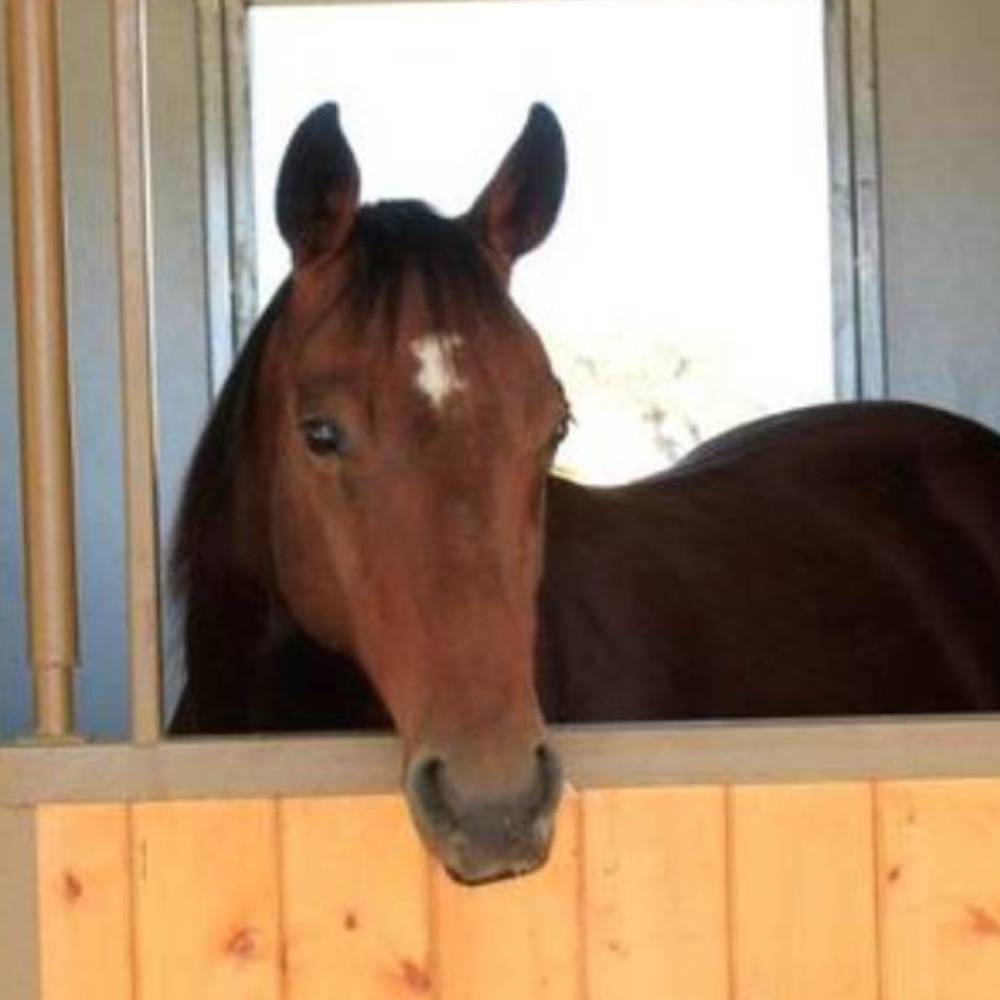 Horses at Happy N Ranch are wormed every 3 months. Vaccinations are given annually unless otherwise requested by owner or vet. Vaccinations generally consist of 5-way and West Nile Virus.. A copy of health care records should accompany the horse upon their arrival or be sent prior. We will use any veterinarian requested by the owner/trainer however our mainstays are Dr. Ben Bramsen and Alamo Pintado Equine Medical Center. Both offer outstanding equine health care. The farrier comes out weekly and all horses are on a schedule. The team at Happy N Ranch works together to insure that your horse receives the best possible care while staying with us.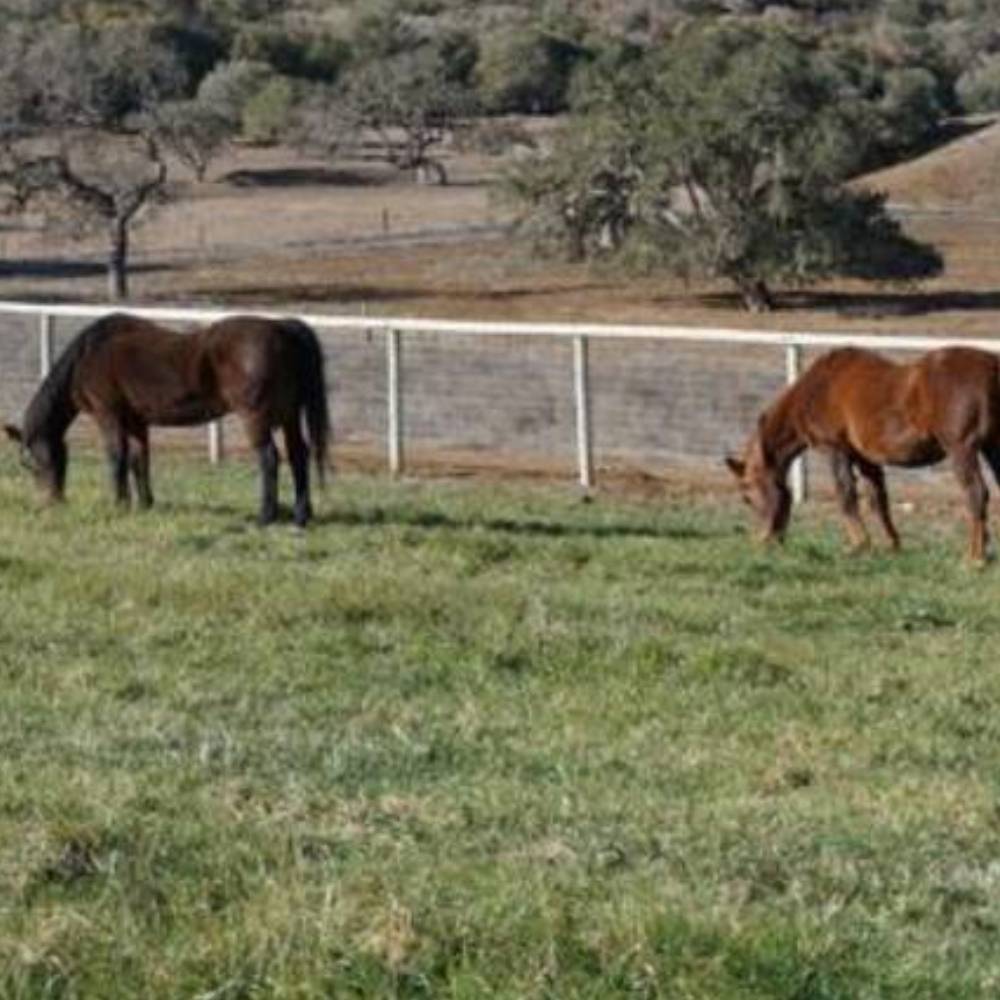 "I really cannot express my thanks and appreciation for all you did for Braves and me. He was my special horse, the one you get once in a lifetime and I loved him. I realize things happen for a reason and I believe God put you all in our lives purposefully and I will forever be grateful. Thank you so much for your caring compassion. My Braves really had a special retirement."
Always,
Amber

"It was amazing to watch how Rocky takes care of Littleman. Rocky showed him first to go to the black bucket, then to the bin in the stall, so he could get some treats, crumbled of course. Rocky has come along way in the past 8 years. Thanks for taking him in."
Take care,
Gail

"It was lovely to hear your voice yesterday. It gave me such reassurance that Dominique is in the very best hands. I am so grateful that you have room for her. Thank you from the bottom of my heart in advance for the thoughtful care she will receive."
Very best,
Julie

"It was nice being at the ranch a few weeks back. Breeze looks wonderful. Thank you for taking such good care of her."
Sincerely,
Cheryl

"Thank you so much for the great Christmas card picture of Twist! He looks wonderful. That was very thoughtful of you. Wishing you all a very Happy New Year."
Carlene

"Just wanted you to know how grateful I am to you for taking care of Warpaint. I feel very secure that you are watching over him for me. I appreciate your honesty and all you've done for Painty and I. Give Warpaint a hug for me. See you soon."
Take care,
Diana